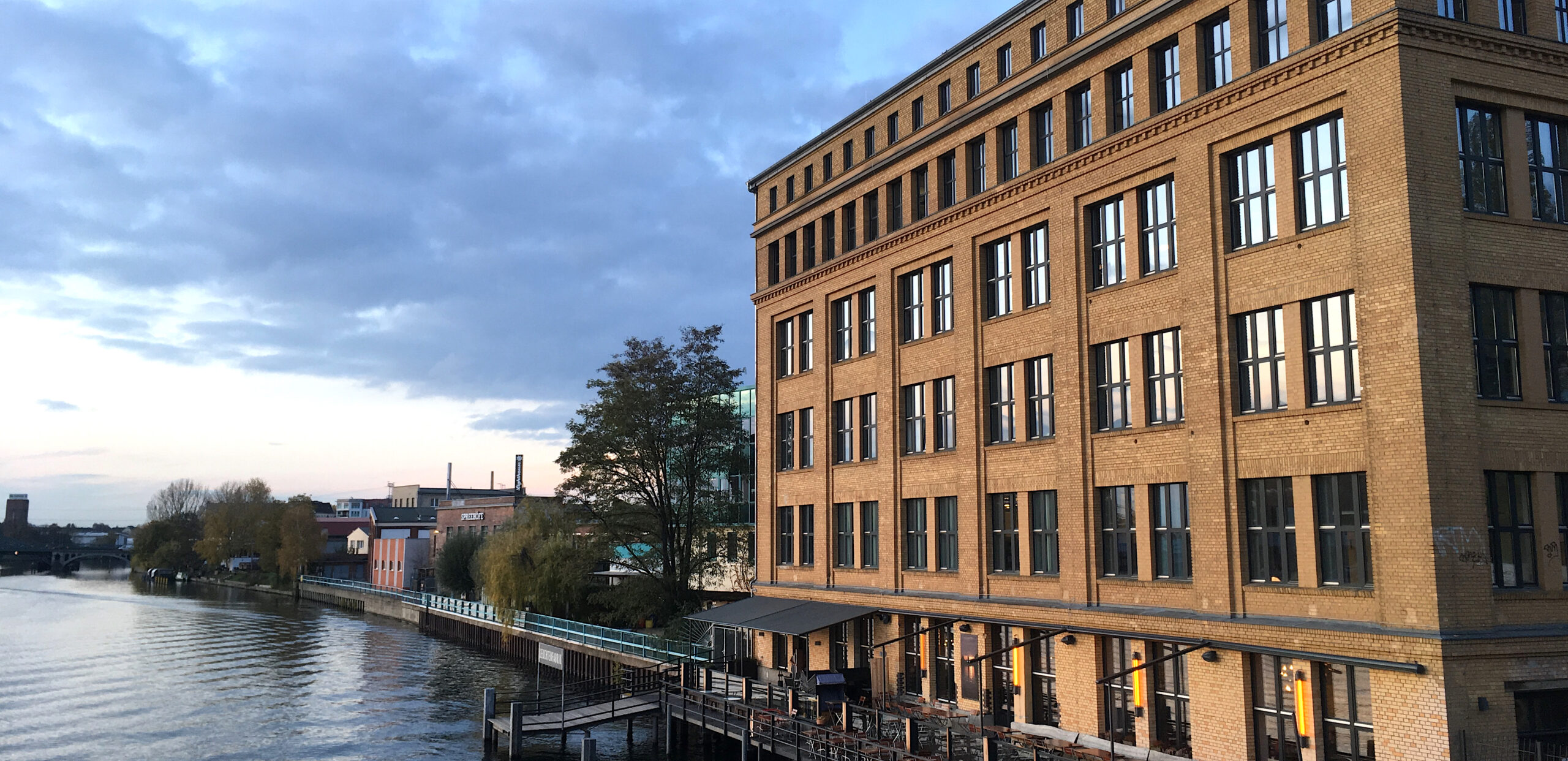 Data Protection Declaration
In this Data Protection Declaration, we inform you about how personal data is collected, processed and used, when you visit our website www.diemediafabrik.de.
1. Contact partner
The website www.diemediafabrik.de is provided by DIEMEDIAFABRIK Agentur für Mediaberatung GmbH, Edisonstraße 63, 12459 Berlin (hereinafter: "DIEMEDIAFABRIK" or "we"). DIEMEDIAFABRIK is also responsible for the elicitation, processing and use of personal data of the users of this site (hereinafter "you"). If you have any questions or suggestions regarding data protection, please do not hesitate to contact us. You are welcome to tell us about your data protection concerns via e-mail to info@diemediabrik.de. You can find our complete contact details in the imprint.
2. Data collection when using our website
2.1 In principle, visiting our website is possible without providing personal data. Personal data is only collected, if it is necessary for technical reasons whilst the use of our website or if you use certain functions offered on our website, such as contacting us via the e-mail function. Then there will be made use of your personal data to enable the desired functions.
2.2 The following information is automatically collected each time you access our website:
– date and time of access
– the name of the requested file
– the website, the file was requested from
– status of access (e.g. file transferred, file not found)
– the web browser you are using and the operating system of your device
– the IP address of the requesting device
This data is logged anonymously. Your IP address will be shortened, so that no conclusions can be drawn about your identity. The anonymous protocols are processed only for statistical purposes or comparisons with other data stocks, but a passing on to third parties does not take place.
3. Cookies and usage analysis
3.1 When you visit and use www.diemediafabrik.de, cookies will be gathered. Cookies are small text files that are stored in your web browser's memory and contain information, that can be used to recognize you on subsequent visits to web servers. Cookies cannot run programs or transmit viruses to your computer. They essentially serve to make visiting the site more pleasant and user-friendly for you.
We also use cookies for statistical purposes. With their help we, for example, conclude what content on our website is particularly relevant to our users and what kind of end devices were used to visit the website. That makes it possible for us to optimize the content on our website and to adapt the page's layout to common browser types.
You can prevent the storage of cookies by not accepting to the elicitation of cookies via this website in your web browser settings. If you do not accept cookies this may, however, lead to functional restrictions on our website in individual cases.
4. Links to other websites and online offers
On www.diemediafabrik.de may be linked websites and online offers of other providers, which are not affiliated with us. If you click on these links, we no longer have any influence on which data is collected by the respective provider and how this data is processed. Detailed information about data collection and use of the respective provider can be found in their particular data protection declaration. Since the collection and processing of data by third parties is beyond our control, we cannot assume any responsibility for your attendance on those websites.
5. Google Maps
On our website we use Google Maps to visualize geographical information. Google Maps is a map service of Google Inc, 1600 Amphitheatre Parkway, Mountain View, CA 94043, USA ("Google"). By visiting our website, Google receives the information that you opened the link to the corresponding subpage of our website. This also transfers information about your device's IP address to Google. This happens regardless of whether you have got an Google user account that you are logged in with or not. If you are logged in to Google, your information will be directly related to your account. If you do not wish to be associated with your profile on Google, you have to log out of Google before visiting our website. Google stores your data as usage profiles and applies them for purposes of advertising, market research and/or demand-oriented design of its website. Such evaluation takes place (even for unlogged users) to provide in particular demand-oriented advertising and to inform other users of social networks about your activities on our website. You have the right to object to the creation of these user profiles. Therefore you have to contact Google to make use of this right.
For more information about the purpose and scope of data collection and its processing by the plug-in provider, please refer to the provider's privacy policy. You will also get further information about your rights and the setting options for the protection of your privacy here: http://www.google.de/intl/de/policies/privacy. Google also processes your personal data in the USA and has submitted to the EU-US Privacy Shield, https://www.privacyshield.gov/EU-US-Framework
6. Disclosure, correction, deletion, blocking
We are willing to inform you at any time, whether we have stored any personal data about you, and if so, which data. You also have the option that your personal data stored by us is being corrected, blocked or deleted at any time. Please send an e-mail to info@diemediafabrik.de or use the contact details given in the imprint, to inform us about your concerns. Data, which is required for the implementation of outstanding services or for the enforcement of our rights and claims, as well as data which we must keep according to legal requirements, are excluded from deletion. Such data will be initially locked.
Status: May 2018