We love
… our job!
Because we approach projects with heart and mind.
The majority of our clients come from politics, healthcare and economy. But one rule always applies: We counsel all entities and each brand personally and individually. We believe that working closely with our customers delivers the best results.
We live up to that principle internally as well. We are a grown team of over 40 customer consultants, buyers and media strategists. We are quality providers in every position within our team. Each and every one of us not only contributes to very good work results, but also to personal and open interaction with each other – both offline and online. We support our team members with further training, provide excellent advancement opportunities and, of course, a modern working environment.
DIEMEDIAFABRIK was founded by Andreas Kinsky and Peter Peschel. Both are experts with many years of experience in the world of media and brands.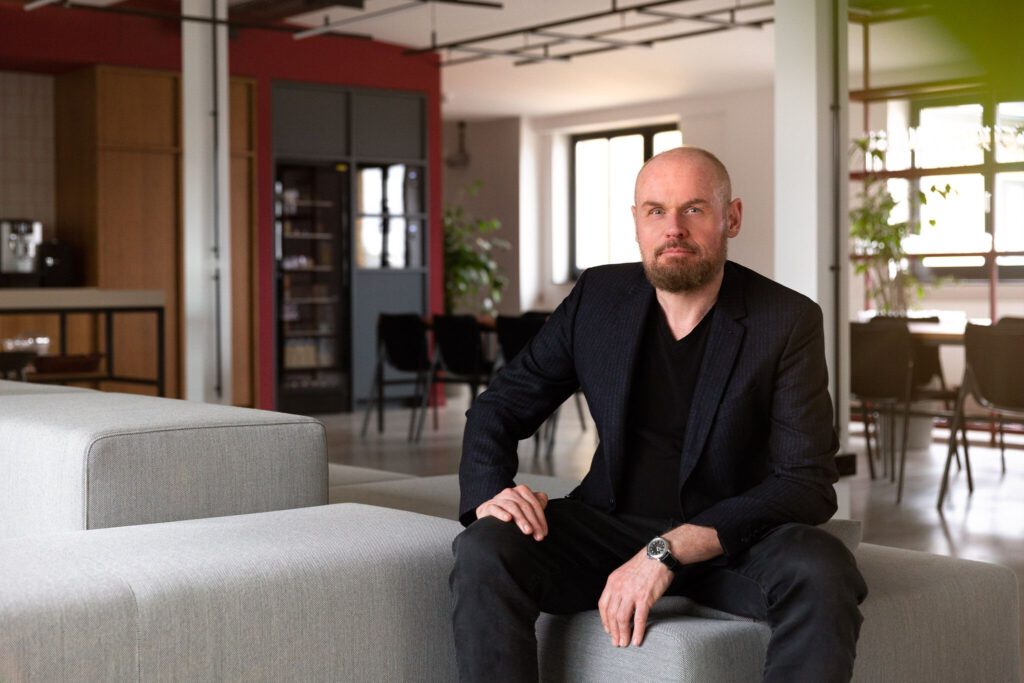 We're the people with the numbers, spreadsheets and studies.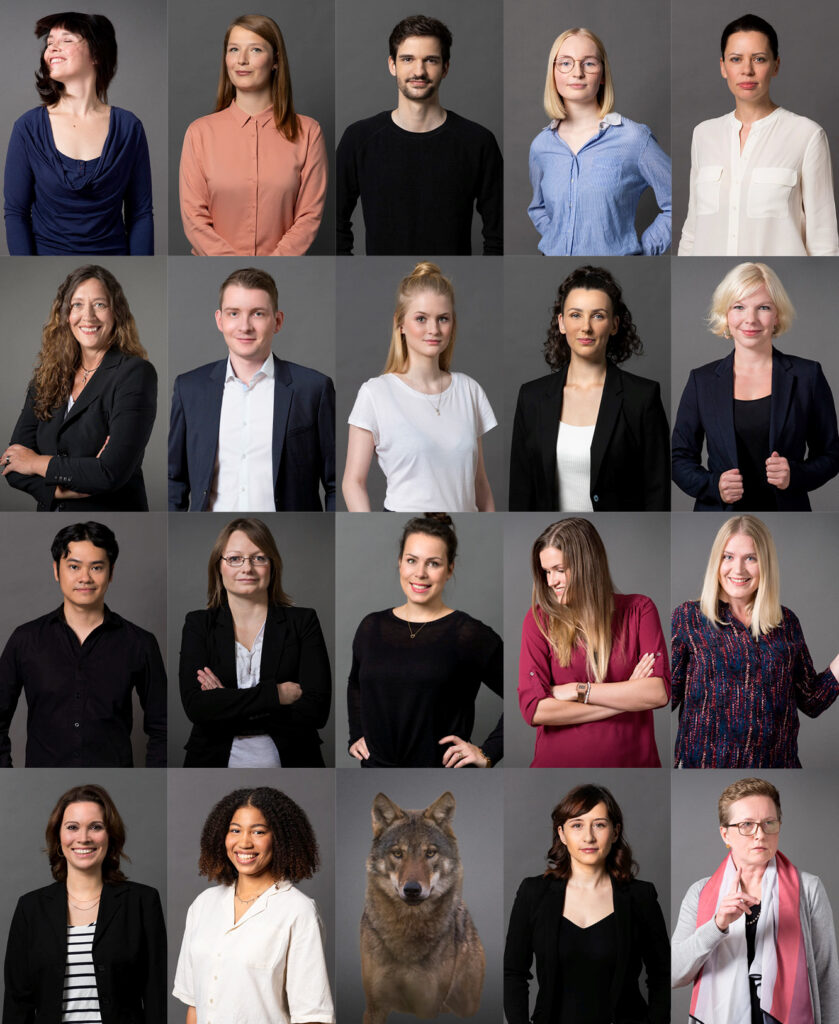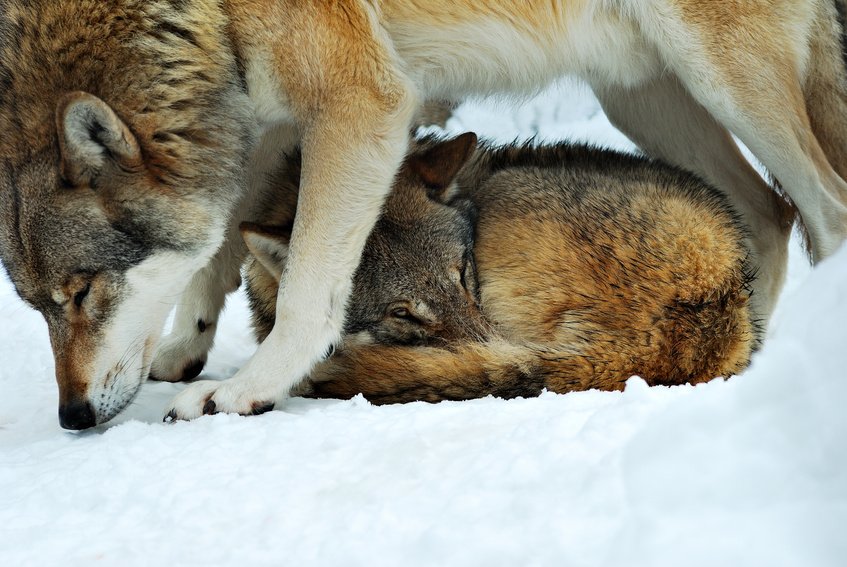 Our team supports packs.
Wolf packs. There are currently around 1000 wolves living in Germany. The problem is: there are so many myths, casting an unflattering shadow on wolves. Many only see wolves as the bloodthirsty predators from fairy tales and stories – and wrongly so! They play an important role in our ecosystems. After more than 150 years without these wild animals, people first have to learn how to deal with them in the wild again.
We use our "Wolfsstärke" project, to promote this process and get involved locally, in the wolf habitats. We help the contact office of Wolfsregion Lausitz with the set-up and preparations for their "Wolfstag" event and every few years we travel to Brandenburg/Saxony for an excursion. Since 2009 we are helping Naturschutzbund Deutschland e.V. (NABU) acquire technical equipment for wolf observation and with the printing of information material to be used for the kindergarten campaign "Rotkäppchen irrt" ("Little Red Riding Hood is wrong").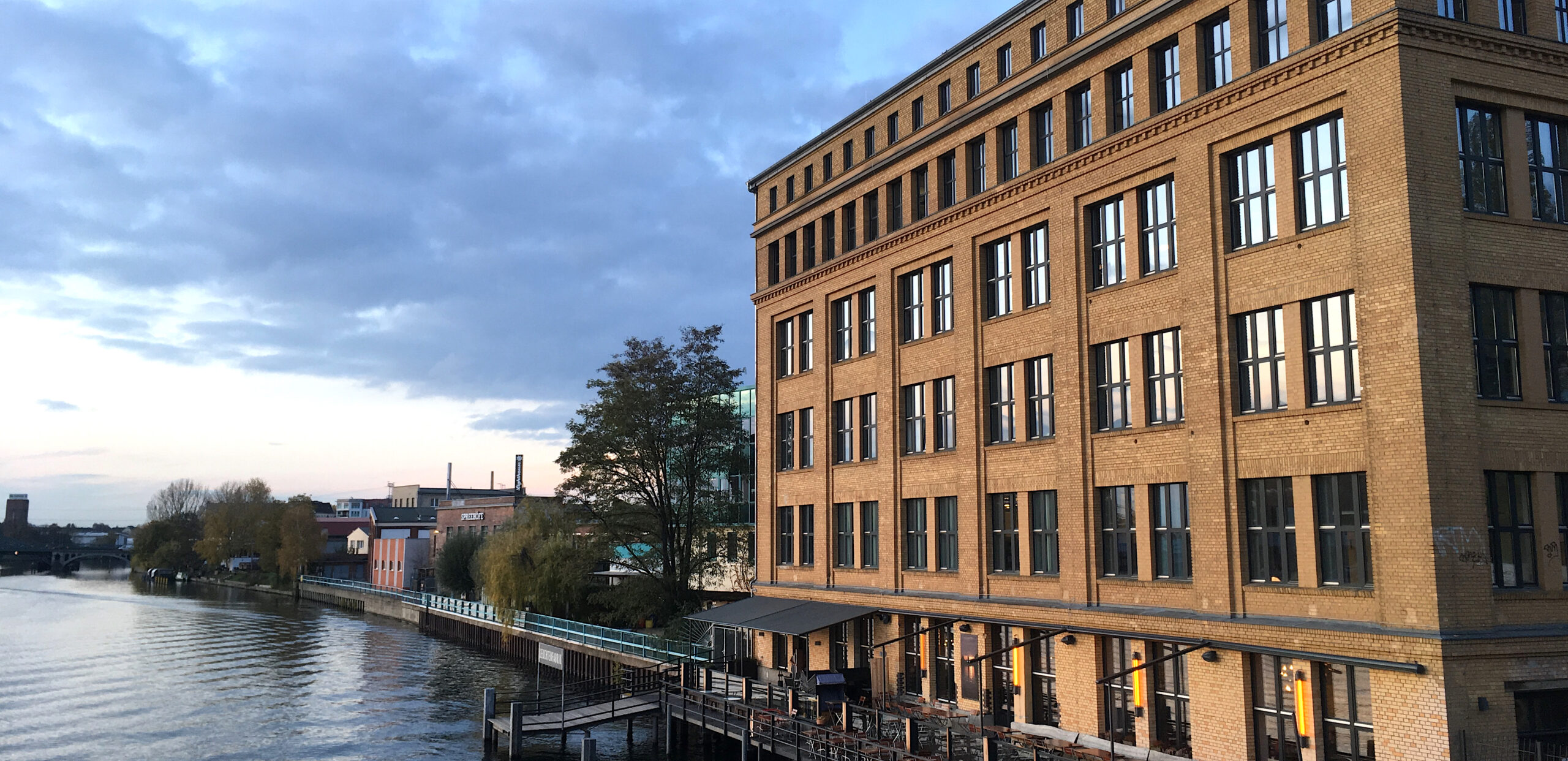 Straight answers.
Straight routes.
Are you looking for a new media partner or would you like to learn more about us and our work? If you have any questions or need a proposal, please feel free to contact
Marie-Luise Fischer.
e-mail: fischer@diemediafabrik.de
fon: +49 (0) 30 / 28 04 98 5-20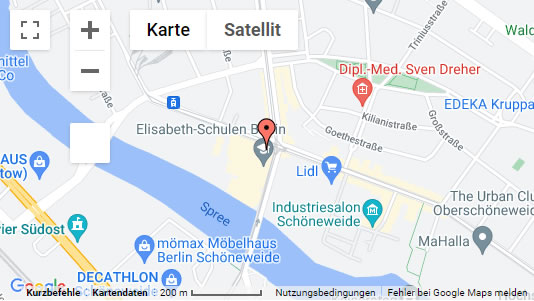 DIEMEDIAFABRIK
Agentur für Mediaberatung GmbH
Edisonstraße 63
12459 Berlin
______________________
Fon: +49 30 28 04 98 50
Fax: +49 30 28 04 98 59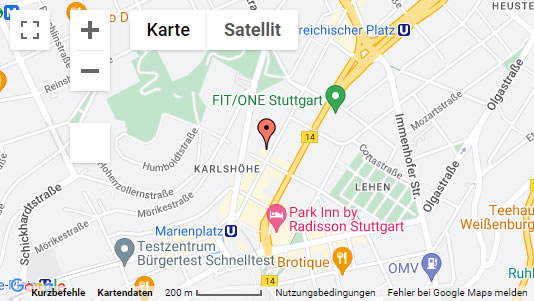 Location Stuttgart

Tübinger Straße 68
70178 Stuttgart
______________________
Fon: +49 711 25 28 01 50
Fax: +49 711 25 28 01 29